EDF Business Electricity Comparison Service
Although EDF only supplies approximately one-third the customers of their larger competitor and other Big Six member British Gas, they do have the honour of being the largest producer of electricity in the UK.
EDF Energy is not only a business energy supplier to thousands of businesses and commercial properties, but also they produce electric, 20% of the UK's volume, and they are quite proud of that distinction!
When looking for the best electricity rates in the UK for business electric, you might want to look at EDF energy when weighing their deals against other suppliers.
Who are EDF Energy?
Many consumers in the UK don't stop to think that the supplier they are getting energy from may not actually be a UK company. Whilst EDF is licenced to do business in the UK, the parent company EDF is actually out of our neighbours to the east, France. It is a state-owned enterprise and was formed in 2002 as the result of mergers and acquisitions. Since that time, EDF has reached across borders to offer cost effective and eco-friendly electricity to business and residential consumers.
Eco-friendly business energy provider
As one of the leading energy suppliers on a global level, EDF is happy to provide energy products to the UK and has been doing so long before the company evolved to its present form. In fact, EDF Energy began investing in energy solutions for the UK as far back as 1998. Business Electric is happy to list EDF as one of the ethical energy suppliers on our comparison site.
Special Deals and Promotions
One of the benefits to look for when comparing energy suppliers is whether or not they offer any special deals or promotional packages. EDF business energy tariffs are highly competitive, as is reflected in the fact that they are a global leader.
Currently they are running a special deal, Blue+Price Promise January 2018. This 'promise' includes:
No exit fees if you decide to change suppliers
Guaranteed rates (no rises) until January 2018, maybe not even then!
The business electricity you receive will be 100% backed by low-carbon generation
EDF Business Tariffs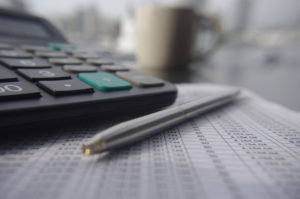 Many businesses want to know how often they will receive a bill from EDF Energy so they can plan their outgoing expenses accordingly. EDF Energy provides an excellent resource on their website in so that prospective (and existing) residential and business customers can understand their bill. This document details things such as:
How often you will be billed
When payment is due
Whether or not you can change payment dates and frequency
It is good to know that there are reputable suppliers out there that make every aspect of their business transparent, nothing hidden to persuade you into paying for something that doesn't live up to its promises.
At Business Electric, we know that there are less than ethical companies out there. We would never offer to compare rates using any supplier that can't (or won't) live up to contractual agreements. We are here for you to ensure you get the best rates and services possible. We can honestly recommend EDF Energy for Business as a supplier that meets those standards.
Our service has been found to save our customers up to 60% on their business' energy bills, and you could be next in-line to see the savings.