Our clients have saved on average 65% on their energy bills by changing their LED lighting supplier.
You may have heard about the benefits of LED lighting for businesses, along with why they're so good at helping a commercial property become more energy-efficient.
LED lights are known as the 'latest technology in lighting' and have been found to use around 85% less energy than a traditional incandescent or halogen bulb; making them excellent for reducing business electricity costs.
What is LED lighting?
Standing for Light Emitting Diode, an LED is a semiconductor device that works by converting standard electricity that you receive from the grid, into light. They can be used in any kind of property such as homes and commercial buildings, although the latter tends to cut bills the most.
When LED lighting first came around, people assumed that the high prices and relatively low output meant they weren't worthwhile. However, the technology has developed dramatically and now, LED lighting is often brighter than traditional bulbs.
LEDs are different than other bulbs, which work by passing energy through a mercury vapour to create UV light, which is then absorbed by a coating of phosphor within the bulb.
Why LEDs more energy efficient?
The short answer? Yes! LED lighting is much more energy efficient than other bulbs and use up to 90% less energy. Not only does this make the cost of lighting your commercial building much cheaper as you're withdrawing less power from the grid, but they're much eco-friendlier, too.
LED lights also last much longer than other bulbs, with the average lifespan being around 25-30 years. This means that despite the larger initial investment, the cost of replacing other bulbs over a lifetime make the benefits of switching to LEDs obvious.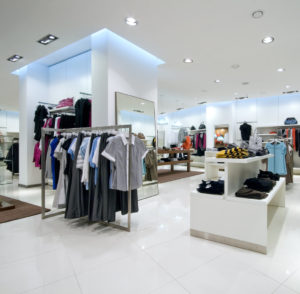 LEDs in commercial properties
If your commercial property or business premises operates within cold temperatures, you may have discovered that traditional CFL bulbs don't work well within this environment. However, LED lighting have been found to work well in any kind of low temperature, making them essential for colder working environments that require a good lighting supply.
In businesses where time is money, it's not uncommon to grow frustrated with traditional bulbs that take a few minutes to 'warm up'. LED lights work automatically with the flick of a switch, so making the change from incandescent to LEDs is a no-brainer for any business.
If you're looking to reduce the amount that your business spends on lighting the property each year, you could benefit from our business energy comparison tool. Found to save the average customer around 60% on their current bills, it's a great step towards reducing the utility bills of your premises.