SSE Business Electricity Comparison Service
When businesses begin looking for great rates in energy, SSE is one of the energy suppliers they tend to look at. Consistently in the top six energy suppliers in the UK, the business electricity provider also produces electric, making it more sustainable.
At Business Electric, we tend to look at SSE for Business to see what deals they have available which will meet the needs of companies looking for comparison quotes. SSE made an almost unprecedented move a couple years back when they vowed to keep energy rates, across the board, consistent through 2016. That is a huge guarantee when there is so much uncertainty in the energy market, which is why many people consider them as a fantastic option.
The original companies that were merged, Scottish Hydro and Southern Electric, formed the basis of the company through a merger in 1998. At a later date, Swalec was added to the conglomerate. Although dual fuel prices rise and fall according to market indicators, their variable rates for electricity are frozen until next year.
At Business Electric, we closely monitor changes in pricing when getting quotes for businesses looking to find cheap energy and have been found to save customers up to 60% on their commercial energy bills!
Where Are SSE Business Tariffs?
One of the main reasons businesses consult Business Electric when looking for quotes from SSE is because there is no obvious place on their website for business tariffs. Are businesses quoted the same rates as domestic households? What are the differences in charges? This is where our business electricity brokers step in to help.
It is confusing enough trying to understand all the terminology, rates and deals without spending hours searching for the best business energy rates. We do the sorting for you.
When you are looking for the best energy rates, gas and/or electric, we make it our business to know where each of the Big Six stands and can help you quickly discover whether or not SSE is the supplier right for you. Let our experts analyse the commercial tariffs available at SSE and if they have what you need, we will include that in our list comparison quotes.
Three Basic Plans
If you set about trying to see what tariffs are available, here is what you will find if you land on the SSE energy plan comparison page:
Fixed Price until March 2017
Standard
Fix & Shop until February 2017
That doesn't tell businesses a whole lot. Are these prices available to business customers as well as residential consumers? And then, is the Standard Pay-as-You-Go option also available to businesses or are they going to be locked into annual plans?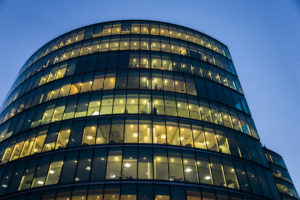 Switching to SSE for Business Electricity
We understand how difficult it is to find information you need to make a sound decision when opting for one supplier over another. Let our business electricity brokers take the burden off you so that you can get on about running your business.
We work in the background to find energy deals that meet your needs. If SSE for business has that to offer, we will let you know. If not, we keep searching until you get the best tariff for your requirements.