nPower Business Electricity Comparison Service
Businesses looking for energy suppliers usually start with one of the Big Six because they are so well known. At Business Electric, we compare rates amongst these larger companies to see if they have the best rates for each business on an individual basis.
No two energy suppliers offer the same rates or deals and this holds true for nPower, as well as the other leading energy suppliers in the UK. You can use our impartial business energy comparison tool to find out which provider is best for you; of which nPower may be included in the shortlist.
The History of nPower
Whilst some energy suppliers simply distribute electricity produced by another company, nPower is a German owned, UK-based, energy supplier producing electricity with coal, oil, natural gas and renewable energy sources. The company has been trading since 2000 when it was still known as Innogy.
In 2002, when the German mega corporation RWE purchased Innogy, the trade name was changed to nPower. The company supplies not only electricity but gas to businesses across the UK as well.
Investing in the UK Energy Infrastructure
No energy supplier is without a constant onslaught of criticism from Government, and nPower is no different! Amidst complaints by Labour Party that nPower was guilty of tax avoidance, nPower fought back by stating that they had lower than expected profits because they had greatly invested in the UK infrastructure.
An impartial investigation later proved that nPower was honest and transparent and they did, indeed, invest more money in the energy infrastructure of the UK than any of the others in the Big Six. They are to be commended for that; making them a fantastic business electricity provider to consider.
Allegations from Domestic Consumers
Here again, another of the Big Six was accused of mis-selling energy products because of their door-to-door selling team. They were found guilty of mis-sold energy deals and ordered to pay restitution in the amount of £1.8 million. As well, nPower has been rated the lowest of the leading energy suppliers in customer care.
Since that time, nPower has set new guidelines and have also provided a PDF guide Treating Business Customers Fairly. It does appear that they are reaching out to the business community by setting new standards of conduct to avoid further complaints and allegations.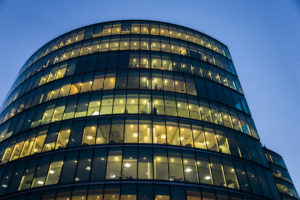 nPower for Businesses
Along with providing fixed-term contracts for your business electricity supply, nPower offer competitive prices and can aid with conservation efforts. They also have a UK-based call centre, meaning that any issues you have with your nPower business electricity supply can be attended to quickly.
The business plans that nPower provide have no unexpected price rises, and our expert energy consultants will be able to explain your contract and usage terms. There are nPower business electricity options for companies who prefer flexibility, along with those who would prefer security.
We have found that businesses can save up to 60% by changing their energy and/ or electricity provider, and nPower's business tariffs may be the perfect option for you.